Aims and scope
Aimed at clinicians and researchers, the Journal of Occupational Medicine and Toxicology is a multi-disciplinary, open access journal which publishes original research on the clinical and scientific aspects of occupational and environmental health.
With high-quality peer review and quick decision times, we welcome submissions on the diagnosis, prevention, management, and scientific analysis of occupational diseases, injuries, and disability. The journal also covers the promotion of health of workers, their families, and communities, and ranges from rehabilitation to tropical medicine and public health aspects.
Read more
Editors-in-Chief
Axel Fischer, Charité - School of Medicine, Germany
David A Groneberg, Goethe University Frankfurt, Germany
Sign up to receive article alerts
Journal of Occupational Medicine and Toxicology is published continuously online-only. To to keep up to date with all of the latest articles, sign up to receive email alerts by registering here.
About the society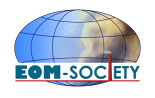 The European Society for Environmental and Occupational Medicine (EOM) was founded in 2011 by a group of European scientists who recognized a need for cooperative European efforts supporting the research in the areas of environmental and occupational health.
EOM aims to strengthen independent interdisciplinary basic biomedical research on emerging new environmental work-related health problems.