Do you have an idea for an article collection? Let us know!
We love to hear what you want to see from JOMT.

If you have an idea for a future collection, let us know!
Submit an idea
About the society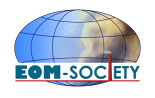 The European Society for Environmental and Occupational Medicine (EOM) was founded in 2011 by a group of European scientists who recognized a need for cooperative European efforts supporting the research in the areas of environmental and occupational health.
EOM aims to strengthen independent interdisciplinary basic biomedical research on emerging new environmental work-related health problems.
Annual Journal Metrics
2022 Citation Impact
3.0 - 2-year Impact Factor
2.7 - 5-year Impact Factor
1.191 - SNIP (Source Normalized Impact per Paper)
0.620 - SJR (SCImago Journal Rank)

2022 Speed
9 days submission to first editorial decision for all manuscripts (Median)
159 days submission to accept (Median)

2022 Usage
1,168,535 downloads
1,125 Altmetric mentions